Godrej Yummiez offers a range of frozen vegetarian and non-vegetarian ready-to-cook products.
Our range is very aptly called Ghar Ka Fast Food. But, it is tastier and healthier than the fast-food options available outside and easy to prepare at home. Our products are frozen with the method of IQF technology that keeps them fresh and preservative-free. Enjoy hygienic, nutritious, high-protein, delicious, ready-to-cook snacks!
Our snacks range consists of more than 40 products, including Nuggets, Burger Patties, Salami, Sausages, Kababs, Sweet Corn, and Green Peas, among others.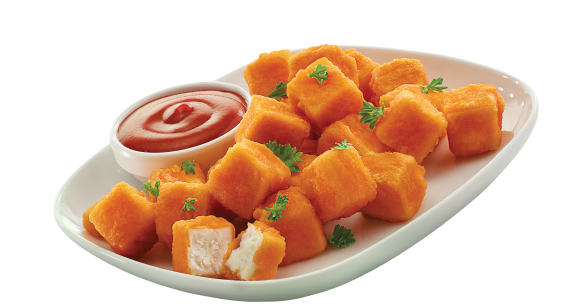 We have created a separate production facility for our vegetarian products on the premises of Mega Food Park in Ladhowal, Ludhiana. Spread over an enormous area of 6 acres, this production unit is truly avant-garde in its nature. Our Non Veg plant is in Bangalore.